Congratulations to the York Preparatory Academy Band of Revolution scoring EXCELLENT at Saturday's Olde English Festival at the Memorial District 3 Stadium in Rock Hill! Thank you to our dedicated families for supporting our band program. Good luck to our band as they perform in the Henry Laurens Invitational at Laurens District 55 High School this Saturday! #FromRootstoBloom #NationalBlueRibbon #YPABand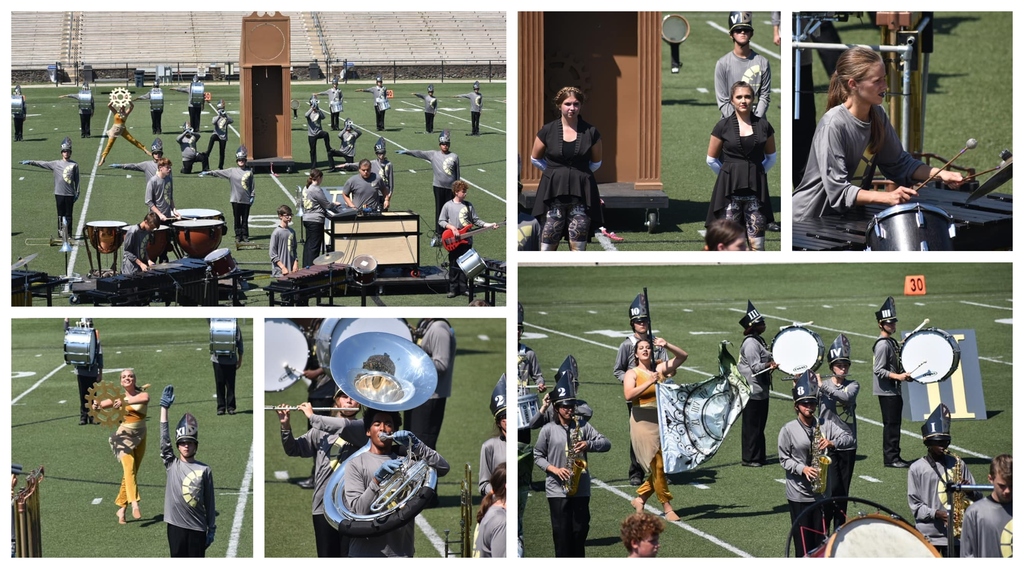 York Prep Cross Country team at the Trojan Invitational on Saturday- Great job Patriots!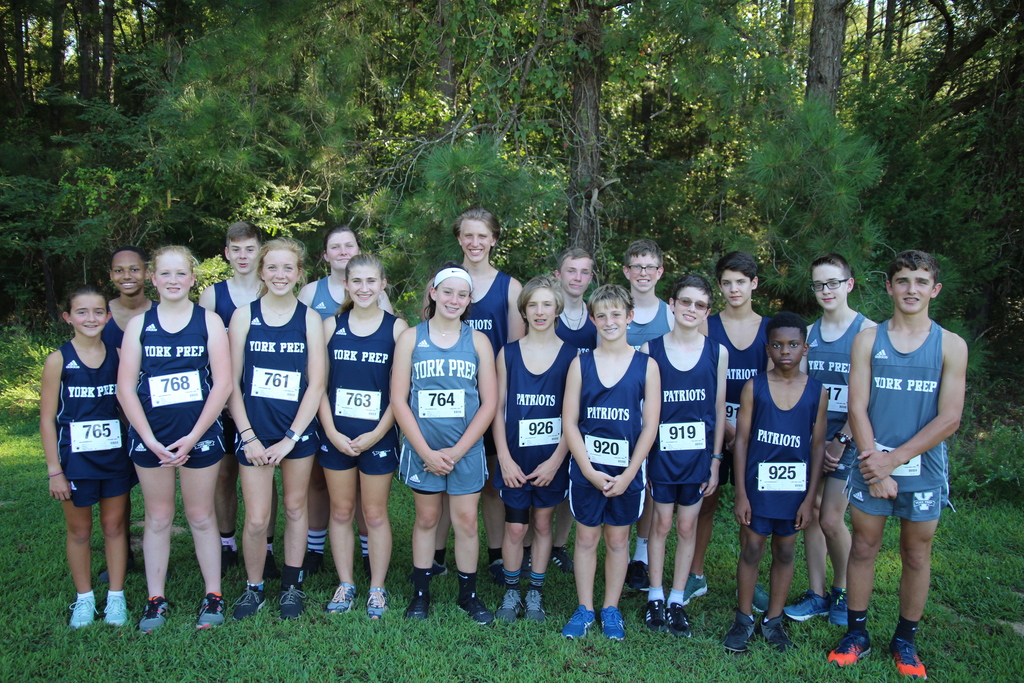 York Prep believes that students succeed when there is a partnership between the school and the family. This morning at the Patriot Volunteer meeting, Mr. Myrup discussed our new School-Parent Agreement. That information is available at the following link. #FromRootstoBloom #NationalBlueRibbon
https://www.yorkprepsc.org/o/york…/…/school-parent-agreement


Installation is underway for the new York Prep Band tower! #NationalBlueRibbon #FromRootstoBloom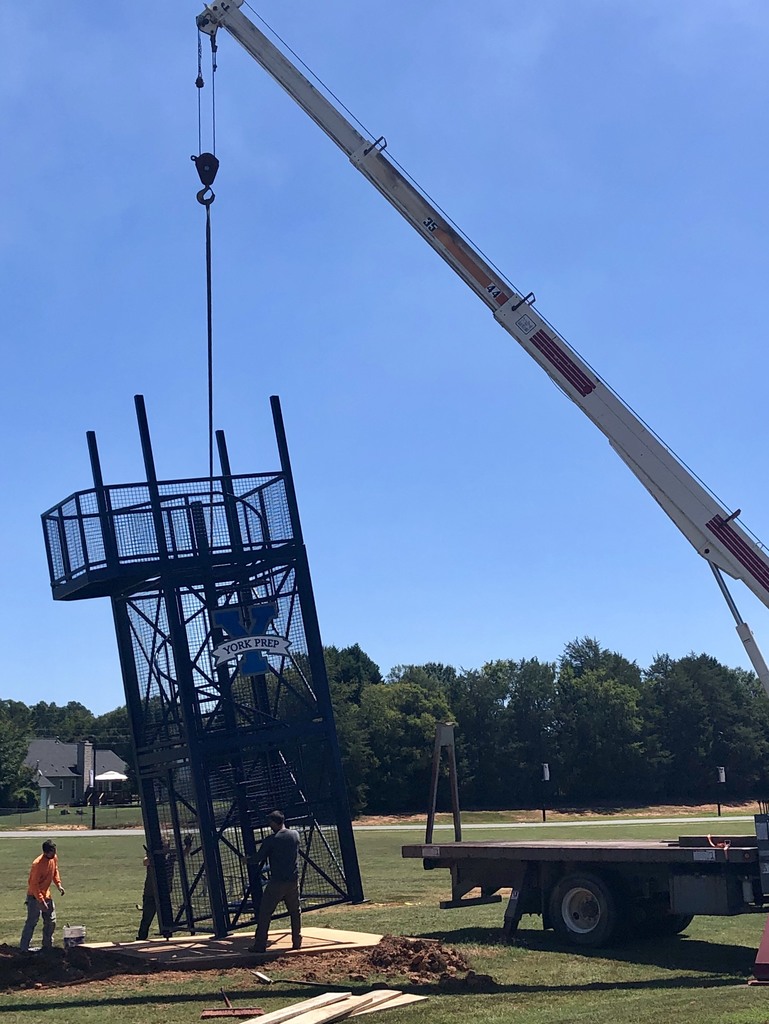 It is the goal that each student at York Preparatory Academy possess the knowledge, skills, character, and determination necessary to excel in their chosen post-secondary pursuits and in life. Select your student's current grade from our new Roadmaps to Success and feel free to let us know how we can help ensure each student is making successful growth and progress. Roadmaps to Success:
https://www.yorkprepsc.org/o/york-prep/page/from-roots-to-bloom-grade-level-roadmap

York Preparatory Academy is equipping students for success through partnerships with parents and our community. Please join us in thanking Nishie G's Cafe for their increased partnership for 2019/20 school year to support our Band of Revolution and our Teacher Appreciation lunch. Their continued support makes a difference to our students and staff! If your company is interested in partnering with York Preparatory Academy, please contact Enrollment and Outreach Coordinator, Brooke Bruner at
brooke.bruner@yorkprepsc.org
. #NationalBlueRibbon #FromRootstoBloom
https://www.nishiegs.com/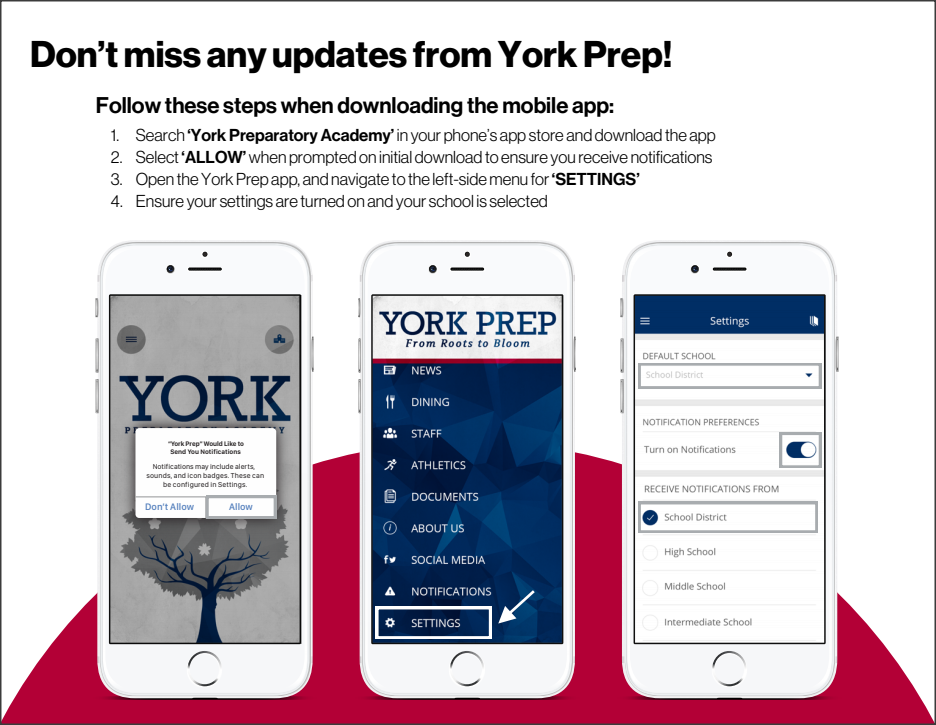 Interested in painting the Spirit Rock at the Elementary, Middle School, Student Union or High School? You can now reserve the Spirit Rock on yorkprepsc.org under each programs' webpage (Elementary, Middle School or High School), select Menu, and select Spirit Rock Reservation. Please make sure to read the policies regarding the cost and policies prior to reserving!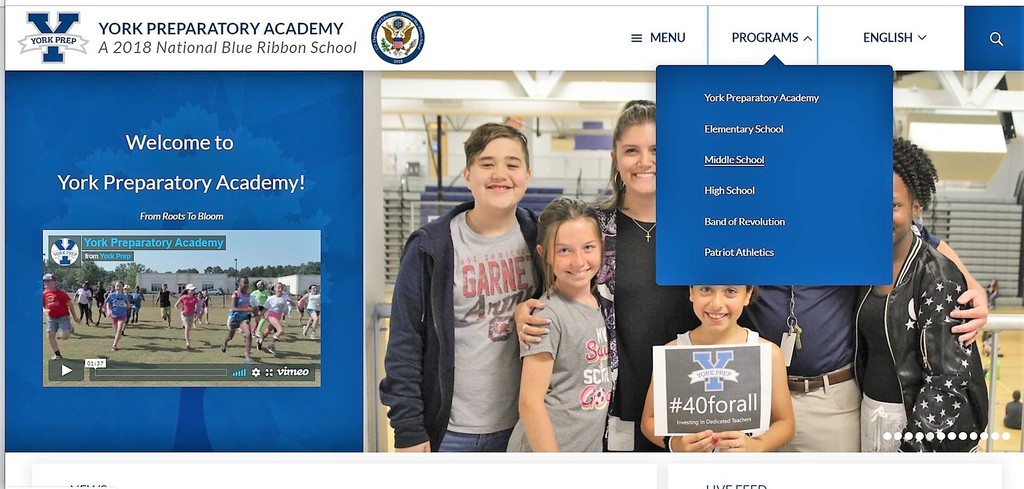 Almost 1,000 people have already downloaded our new app! Our daily Cafe YPA Menu is now available through our app as well as band and athletic updates. It's everything York Prep in your pocket! Download for FREE today! Android:
http://bit.ly/2LULTvu
iPhone:
https://apple.co/2LTYWNP

Attention Girls Interested in playing HS Basketball: Coach Ferguson will have a meeting on August 21 at 3:30 pm in the SU Weight Room for all 9th-12th grade girls interested in playing basketball this season. Please attend this meeting even if you are playing a fall sport currently.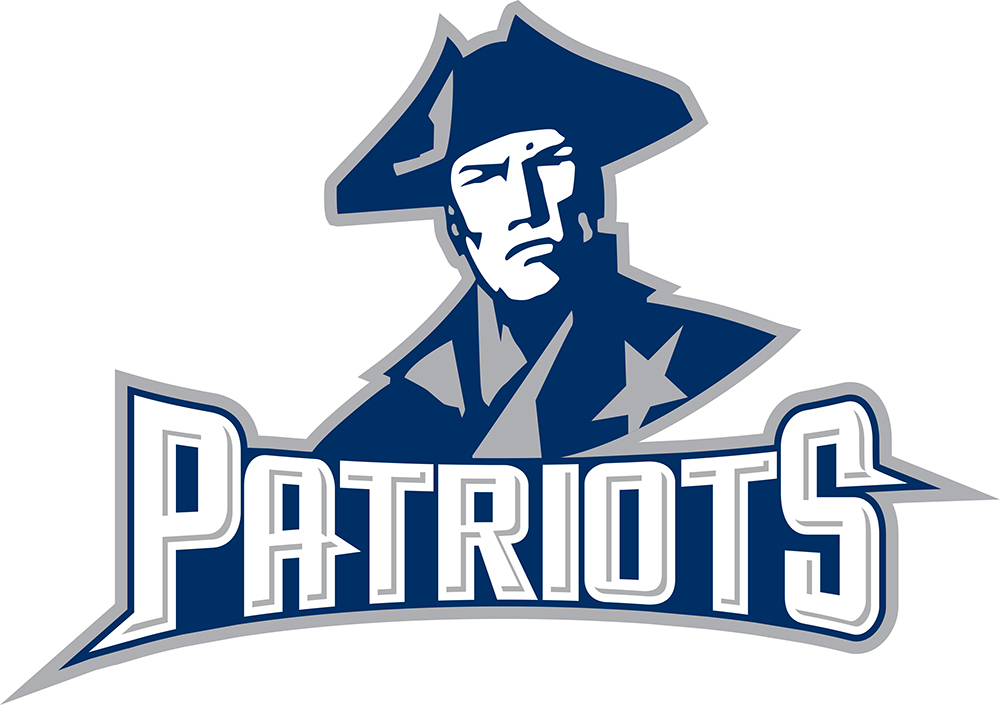 York Preparatory Academy is proud to offer amazing breakfast items for our students through our new Patriot Cafe! Students and staff are enjoying the hot fresh sausage biscuit, the bagel with strawberry cream cheese, and the healthy fruit, yogurt and granola parfait. For $1.80 cash, your student can enjoy a full breakfast including hot and cold entrees, sides, and a drink. Start your child with a healthy morning and stop by the Patriot Cafe next week!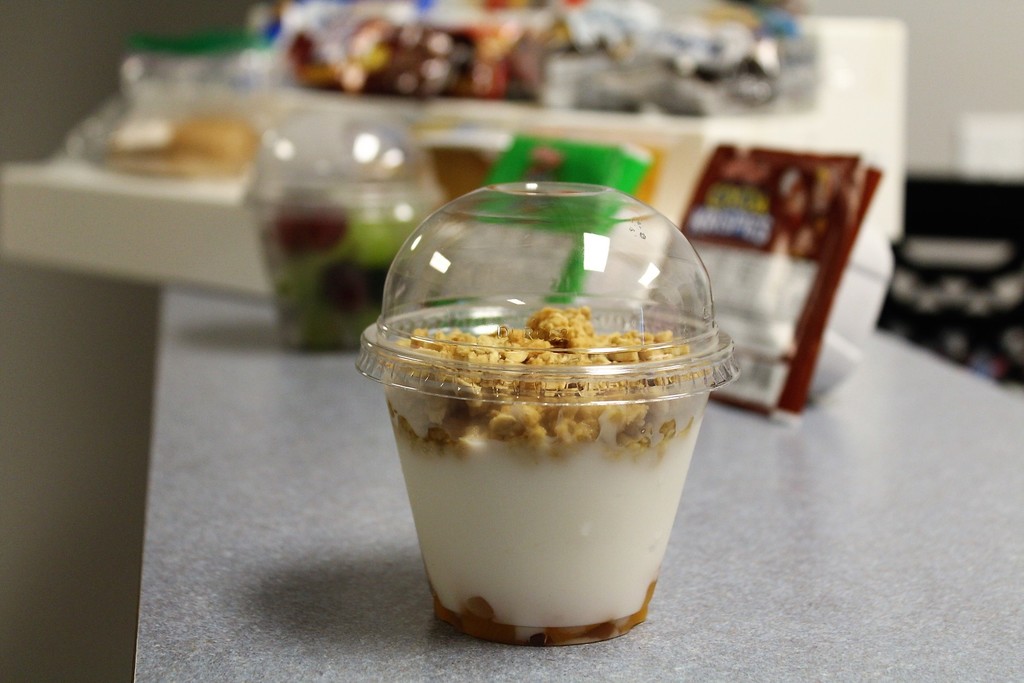 Welcome back York Prep! Our smiles are big as we welcome our students to another great year at YPA! Feel free to send your back to school pic to
brooke.bruner@yorkprepsc.org
. #NationalBlueRibbon #FromRootstoBloom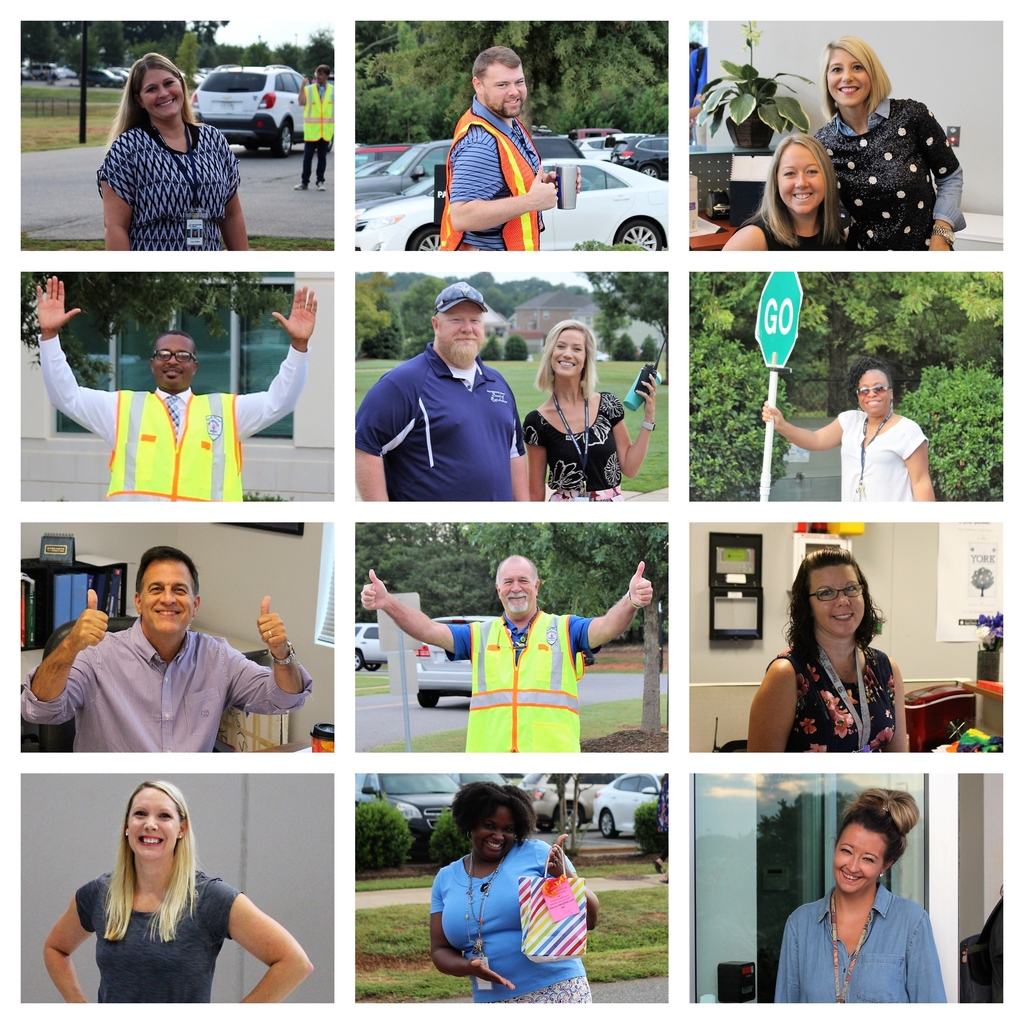 Parking was at a premium at our Back to School night last night. It was great seeing so many excited students and families. Can't wait to get this year started!