Congratulations to the York Preparatory Academy Band of Revolution scoring EXCELLENT at Saturday's Olde English Festival at the Memorial District 3 Stadium in Rock Hill! Thank you to our dedicated families for supporting our band program. Good luck to our band as they perform in the Henry Laurens Invitational at Laurens District 55 High School this Saturday! #FromRootstoBloom #NationalBlueRibbon #YPABand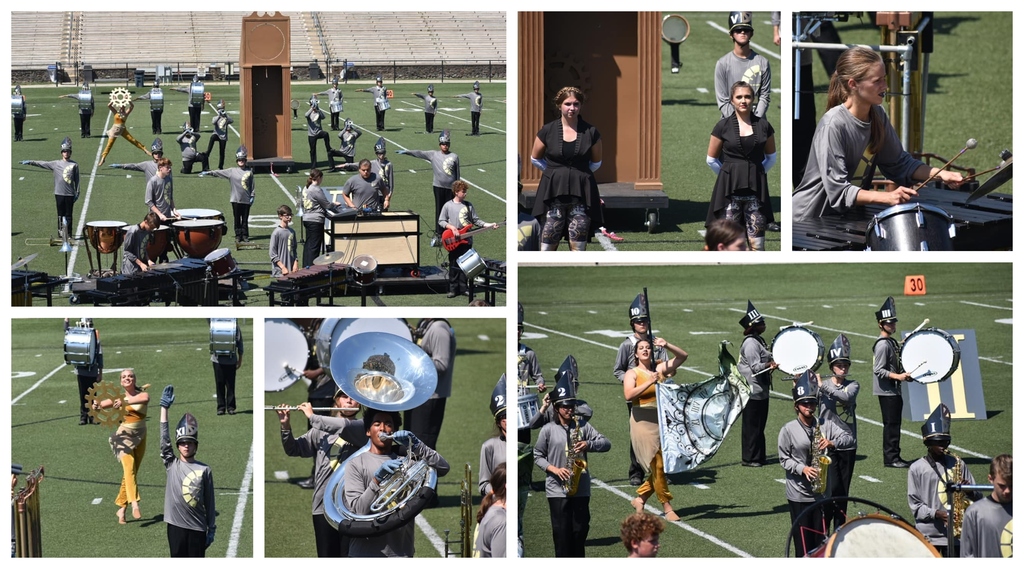 Congratulations to the Middle School volleyball and soccer team for their wins against Charlotte Prep last night!

Middle School Halloween Dance York Prep Middle School will be hosting our Halloween Dance for 5th-8th grade on Friday, October 25th from 6-8 pm at the Student Union Gym. Tickets are now available on our FEE PAY LINK and includes pizza, snacks and drinks. If you would be interested in donating items or volunteering, please see the following link
https://www.signupgenius.com/go/8050A4FAFAA2BA4FF2-middle
If you have any questions please email
debra.blanchett@yorkprepsc.org
.


Patriot DNA: Critical Thinking and Collaboration Yesterday at York Preparatory Academy Middle School, 8th grade students in the Engineering class built and operated a pulley system working together to lift their fellow students in the air. #NationalBlueRibbon #FromRootstoBloom #PatriotDNA

Reminder: HS and MS picture day is tomorrow, September 17th.

Attention 5th-12th Grade Students: York Preparatory Academy will begin our after school chorus program launching Tuesday, 9/17 in SU 229. Rehearsals will be Tuesdays and Thursdays from 3:30-4:30 pm from September-December and again March-May. Please contact Mr. Patterson at
darrin.patterson@yorkprepsc.org
for more information.

York Preparatory Academy has amazing teachers and staff! Business Partner, Polly Outhay of National Life Group informed us of the LifeChanger of the Year program where families can nominate an educator or school employee that is making an impact by exemplifying excellence, positive influence and leadership. Nominations are now open for the 2019-2020 school year.
https://www.lifechangeroftheyear.com/

York Prep Cross Country team at the Trojan Invitational on Saturday- Great job Patriots!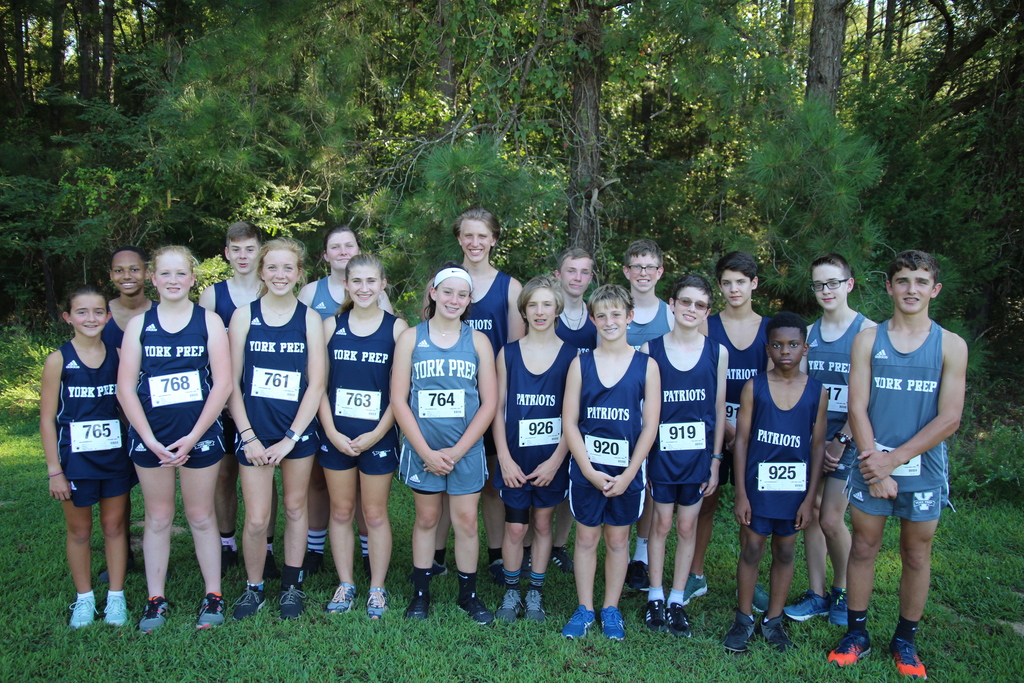 York Prep believes that students succeed when there is a partnership between the school and the family. This morning at the Patriot Volunteer meeting, Mr. Myrup discussed our new School-Parent Agreement. That information is available at the following link. #FromRootstoBloom #NationalBlueRibbon
https://www.yorkprepsc.org/o/york…/…/school-parent-agreement


Traffic Guidelines: We are continuing to monitor the traffic flow and make adjustments as we can and will continue to get better as we go along. Please remember the following guidelines for pick-up and drop-off: 1) Remember to talk to your children about being ready to exit the car promptly as well as to be ready to get in the car quickly and safely. Long good-byes or disorganization at loading points can set traffic patterns back. 2) Avoid high traffic times, 7:30-7:45 and 2:30-2:45, are high traffic times and many times waiting for a little bit can make your experience quicker. 3) Please respect our neighbors on Golden Gate Ct. Parking or stopping in their yards or blocking their driveways is not permitted.

It is the goal that each student at York Preparatory Academy possess the knowledge, skills, character, and determination necessary to excel in their chosen post-secondary pursuits and in life. Select your student's current grade from our new Roadmaps to Success and feel free to let us know how we can help ensure each student is making successful growth and progress. Roadmaps to Success:
https://www.yorkprepsc.org/o/york-prep/page/from-roots-to-bloom-grade-level-roadmap

York Preparatory Academy is equipping students for success through partnerships with parents and our community. Please join us in thanking Nishie G's Cafe for their increased partnership for 2019/20 school year to support our Band of Revolution and our Teacher Appreciation lunch. Their continued support makes a difference to our students and staff! If your company is interested in partnering with York Preparatory Academy, please contact Enrollment and Outreach Coordinator, Brooke Bruner at
brooke.bruner@yorkprepsc.org
. #NationalBlueRibbon #FromRootstoBloom
https://www.nishiegs.com/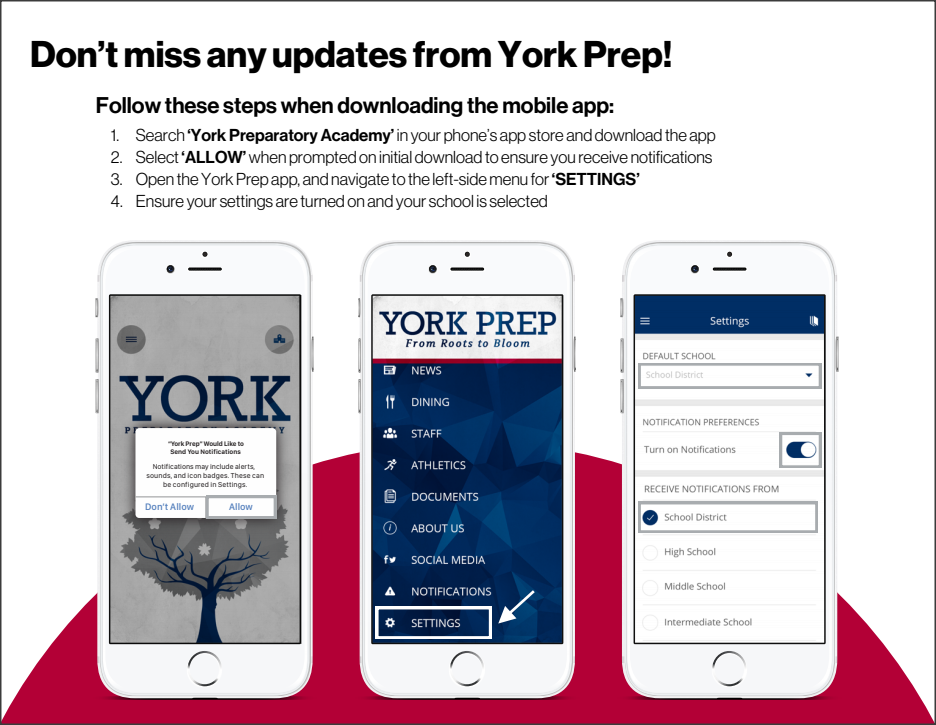 Reminder: Lunch Ordering Closes Today September ordering is now open and will close on Monday, August 26. No late orders (free/reduced/full pay) will be accepted. ALL orders, free, reduced, and full pay must be ordered and paid within the ordering period. Fun Lunch menus are also open for September. Options for Fun Lunch this month are Southern Salads, Moe's, Shane's Rib Shack and Domino's Pizza. Fun Lunch orders do not qualify for free/reduced lunches. Please contact Ms. Adams with questions at
hally.adams@yorkprepsc.org
. To set up a new lunch ordering account for your student: 1) Go to the website: Orgsonline.com 2) Use school code: 292YPASC 3) Follow the prompt to add all children at YPA

York Prep is excited to announce the launch of our new Dance Team for Middle and High School under the direction of Coach Lori Sneed! Please see below regarding an upcoming meeting for interested students. * Event: Dance Team Interest Meeting for High School & Middle School students * Date: August 29, 2019, 3:30 pm * Location: Middle School building - Room 103 * Contact: Coach Lori Sneed,
justdancindancestudio@gmail.com

Interested in painting the Spirit Rock at the Elementary, Middle School, Student Union or High School? You can now reserve the Spirit Rock on yorkprepsc.org under each programs' webpage (Elementary, Middle School or High School), select Menu, and select Spirit Rock Reservation. Please make sure to read the policies regarding the cost and policies prior to reserving!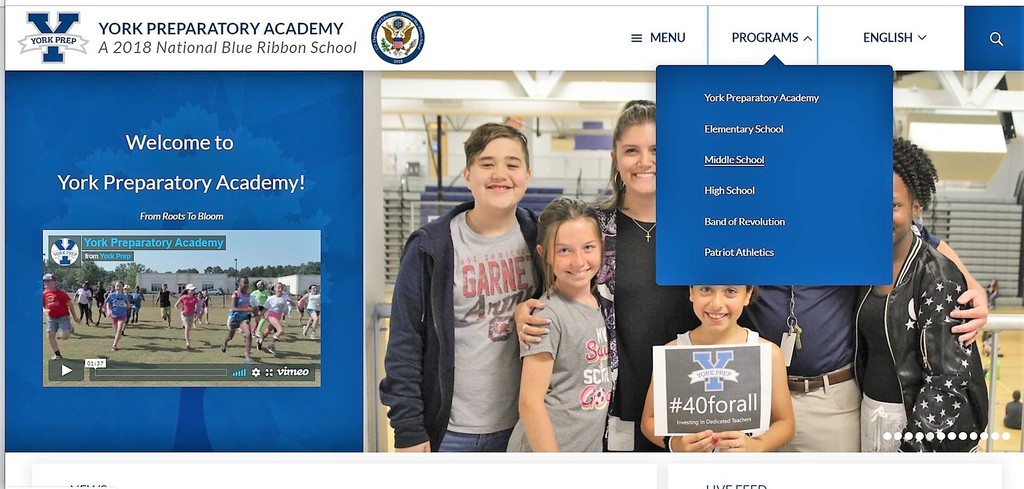 Almost 1,000 people have already downloaded our new app! Our daily Cafe YPA Menu is now available through our app as well as band and athletic updates. It's everything York Prep in your pocket! Download for FREE today! Android:
http://bit.ly/2LULTvu
iPhone:
https://apple.co/2LTYWNP