Food Service Manager: Nicole Downard
Click HERE to access the our Food and Nutrition Services Page for Menus and to set up Payments.
YORK PREP LAUNCHES NEW FOOD PROGRAM FOR 2020/21
York Preparatory Academy is excited to announce the opening of our Food Service Program located in our new Field House building!
Serving Hot & Cold Options for Breakfast and Lunch

Delicious and Nutritious

Good Nutrition is Critical for Learning
Meals Plus
Our new meals program called Meals Plus will allow families to:
Access our menus

View nutritional content

Load money onto your student's K12PaymentCenter account

See pertinent food announcements
This information can be found on our YPA website under the School Meals Program.

Setting Up Your Student's K12PaymentCenter Account
Parents will need to set up an account for each student so you will be able to add money to your child's meal account, transfer funds, and see their cafeteria purchase history all securely online from your computer, tablet or smartphone!
Please take advantage of the options to prepay your student's meal accounts. Prepaid meal accounts help the lunch lines go faster and gives students more time to eat, relax, and play. It also gives you the peace of mind of not having to worry about looking for lunch money every day or worry that it might get lost, stolen or used for other things other than lunch. You will have access to your child's account 24 hours a day, 7 days a week.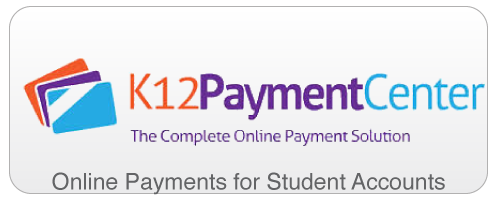 How Do You Get Started? It's simple!

Go to K12PaymentCenter.com from your web browser

First time users click "Sign Up"

Select State = South Carolina

Select District = York Preparatory Academy

Fill in your information to set up the account

Click "Manage Students" to add your student(s) with their last name and student ID Number. Student ID's were emailed individually on 9/3/20.
Once you create your account and add your students, you will have access to your student's meal account balance and cafeteria purchase history for FREE! When making meal account payment there is a small convenience fee of $1.95 up to $100 cart total and 2.99% after $100 per transaction (not per child) to cover payment processing. Any students who had prepaid balances on our old OrgsOnline accounts will be transferred over to our new K12PaymentCenter accounts.
The price for meals is $1.80 for breakfast for all students. Elementary students lunch cost $3.25 and middle school and high school students cost $3.75.
Food Service Meal Card
Students will be given a Food Services meal card specific to them that will be scanned each time they purchase an item in the cafeteria. The meal cost will be deducted from their prepaid account. Middle School and High School students will be allowed to also pay in cash. Elementary students will not be allowed to pay in cash so a prepaid account will need to be established for them to purchase a breakfast or lunch. Elementary teachers will keep their class' meal cards to ensure that the cards are not lost or forgotten.
Menu and Food Allergies
York Prep is excited to offer multiple options for students each day. The monthly menu is available online along with nutrition and allergy information. Please discuss with your child in advance which items they should not get from the cafeteria.
Select your student's menu at the following LINK

Click on the magnifying glass on the calendar day to view the nutrition and allergy information.
Questions?
If you have any questions, please contact our Food Service Manager, Nicole Downard. We are looking forward to our students returning to campus and serving them in our new cafeteria!
FREE/ REDUCED LUNCH PROGRAM
York Preparatory Academy offers a free/reduced lunch program with wonderful options for your student. There are great benefits to students and families participating in this program! Please feel free to contact Ms. Adams with any questions at hally.adams@yorkprepsc.org.
Online Free and Reduced Lunch Applications
Each school year we ask all families to complete an application to apply for school meal benefits. You can now apply online for your student to receive free or reduced price school meals. Your application will be sent from a secure website directly to York Preparatory Academy,so you don't need to worry about filling out a paper form that could be lost or misplaced.
LunchApplication.com has been designed to make it easy for you to know exactly what information you need to provide and to guide you through the process. Once your application has been received, YPA will determine your eligibility and send you a letter with the results. Or, you can create an account on LunchApplication.com and you will receive your results via email. LunchApplication.com is an easy, secure and convenient way to apply for free or reduced meals.
TO APPLY, SIMPLY GO TO LUNCHAPPLICATION.COM AND CLICK "APPLY NOW."
YPA has a "No Child Hungry Policy" meaning, a student who comes to school without money or a lunch from home will be served a lunch. The student will be charged for the meal and will show a negative balance in their Meals Plus account. Food Services will notify the parent/guardian and the finance department at the end of the day. The parent/guardian will be responsible for adding money to the students account in order to cover the cost of the charged meal. The second time a student is charged for a meal, food services will contact the principal at the end of the day and they will contact the student's parent/guardian.
This Institution is an equal opportunity provider.