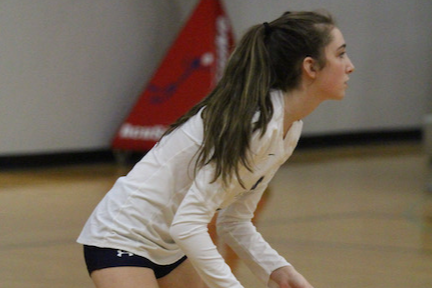 Coach Sydney Culver
Coach Culver was a high school basketball and softball player but learned the game of volleyball by assisting on various teams in Florida and North Carolina. She has a Master's in Ed Leadership and an Ed Specialist (ED.S) in Curriculum and Technology. Sydney Culver is a high school English teacher and Department Chair at YPA, this is her third year as a member of the faculty. Coach Culver started her coaching career in Florida, where she served as an assistant volleyball coach and coordinator for Palm Beach County Parks and Recreation. Coach Culver moved to Charlotte, NC to take on a principalship and after five years, decided it was time to return to her passion...Teaching! In 2019, she came to YPA and the following year became the Junior Varsity Volleyball Coach. This will be her second year serving as a JV coach. She is excited about the Collegiate Athletic Pathways Program and believes YPA will be a fantastic place for athletes to train and obtain college athletic scholarships and opportunities.
JUNIOR VARSITY VOLLEYBALL
Join the JV Volleyball Schoology group! This group is YOUR PLACE to find out updates to practice and schedules, last minute changes, and announcements related to JV Volleyball. Parents and families can also join this page by following these steps:
Login at https://www.schoology.com/

Click on Join Group

Enter the Access Code TNZD-CMW8-897MQ
We are excited to cheer you on in the season ahead! Go Patriots!!!!