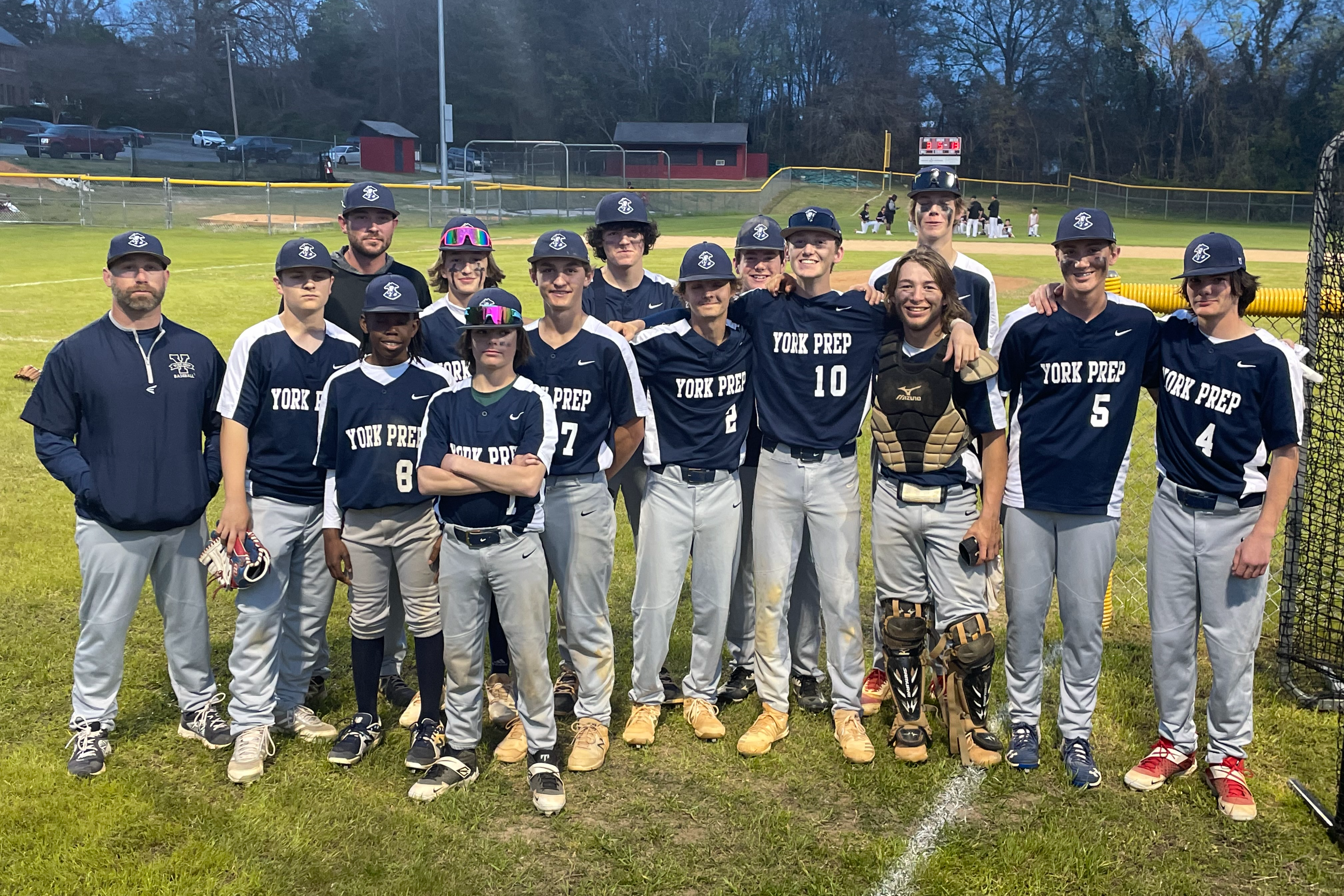 Coach Jonathan Romano
jonathan.romano@yorkprepsc.org
Coach Jonathan Romano was born in Orlando, Florida and moved to Fort Mill, SC in elementary school. Coach Romano attended Fort Mill High School where he played 4 years of high school baseball from 2004-2008.
Romano furthered his baseball career by earning a scholarship to play at Anderson University. Romano was a starting outfielder for the Trojans in 3 of his 4 years at Anderson where he had 102 career hits with a .370 slugging percentage, 149 total bases, 49 rbi's and 62 runs scored. Romano graduated in 2013 from Anderson University with a Bachelor's of Science in Physical Education.
Romano started his baseball coaching career as head coach of YPA for the 2015-16 seasons. In 2016, he led the Patriots to a school record 9 win season. The next 5 seasons he was varsity assistant coach at Fort Mill High School. He helped the Yellow Jackets to an 87-35 overall record, 3 playoff appearances and 2 district titles from 2017-21. Romano is also an assistant coach for Fort Mill Post 43 American Legion Baseball team during the summer. From 2017-21 he has helped post 43 to a 86-30 overall record, 4 league titles, 4 state tournament appearances, and 1 regional.
Varsity Baseball Conditioning
VARSITY BASEBALL: Below is the schedule for pre-season conditioning and tryouts. Athletes must have a current physical uploaded to Planet HS to participate in pre-season practices or tryout.
2022-23 Preseason Schedule: To Be Posted

Varsity Baseball Tryouts: To Be Announced

Stay Updated: Join the V Baseball Schoology Group by 1) Click Join Group 2) Add the group using the access code C4N8-74NC-VRJTZ

Please contact Coach Romano at jonathan.romano@yorkprepsc.org with questions.
QUICK LINKS:
Stay connected with practice and updates by joining the Schoology Group. Parents and families can also join this page by following these steps:
Login at https://www.schoology.com/

Click on Join Group

Add the group using the access code C4N8-74NC-VRJTZ
2022-23 Spring Sports Tryouts: TBA

2022-23 Spring Sports First Practice: TBA
11/17/21: Tristan Sneed making the news on Mission Baseball Scout Day LINK
5/18/21: Dillon Hutto, Rock Hill Herald Player of the Week LINK
3/11/21: York Prep Baseball player Riley Darby making the news. LINK
2/25/19: Andrew Williams signs to play baseball at Limestone College. Jaycob Manley signs to play baseball at Methodist College. LINK