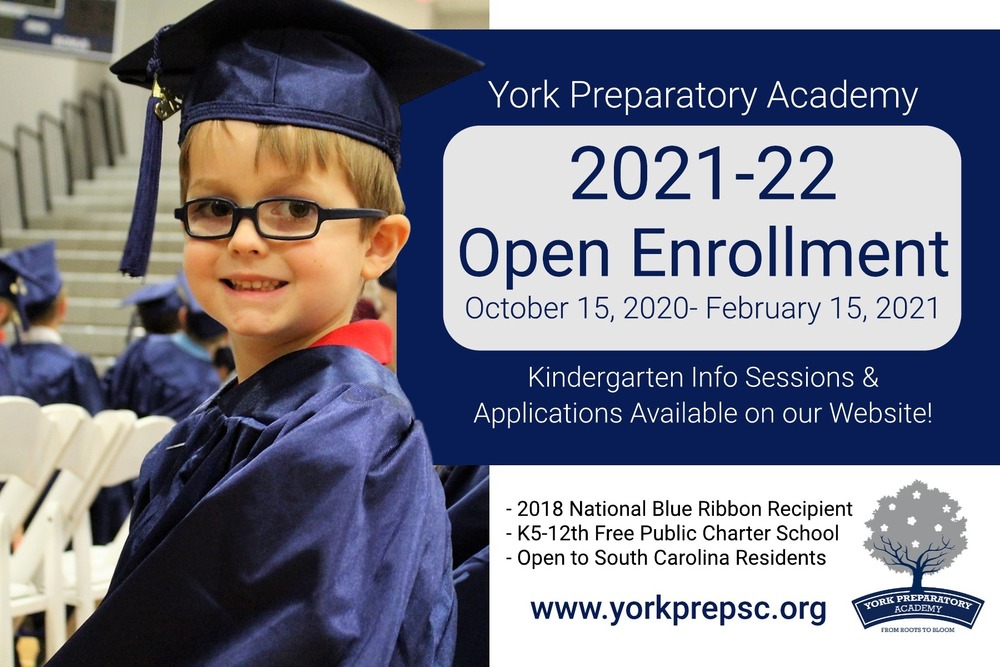 2021-22 Enrollment Application Now Open!
Brooke Bruner
Tuesday, September 15, 2020
York Preparatory Academy is now accepting applications for the 2021-22 school year on our website at www.yorkprepsc.org. Applications submitted October 15, 2020-February 15, 2021 will be included in our 2021-22 Enrollment Lottery.
York Prep will be hosting tours and Kindergarten Information Sessions. Complete a tour sign up at the following LINK.