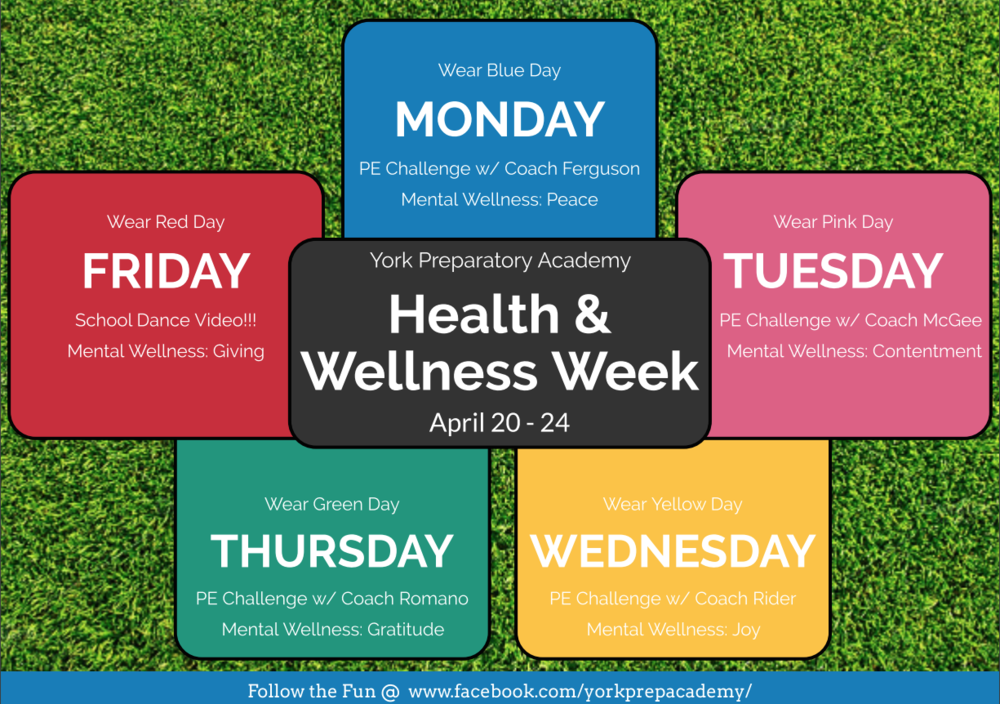 Join Us For Health & Wellness Week!
Brooke Bruner
Friday, April 17, 2020
York Preparatory Academy will be celebrating Health & Wellness Week with daily PE challenges and mental health tips from our guidance counselors. Join the fun and post a picture dressed in our daily color on our Facebook Page. All week, email your dance video clips and we will post a School-Wide Dance Video on Friday!